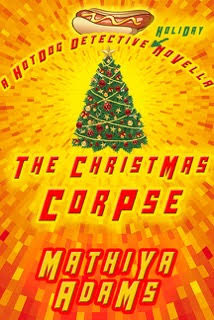 A Holiday Cozy Mystery Short Read
When Santa turns up dead in a Christmas Tree lot, things look bad for Christmas. Especially since the man playing Santa, who was working at the lot over the holidays, was a friend of MacFarland's from his homeless days.
Someone is definitely not feeling the Christmas spirit and MacFarland's other homeless friends might be the next to die…
Get The Christmas Corpse on these popular sites:
If you would like a PDF copy of this book, please email me at mathiya.adams@gmail.com and ask me to send you a link to the file.